So a group of my funny and creative mates and I have all teamed up and formed a comedy "troupe", entitled
The Complete First Season.
I'm currently in the process of setting up all of the appropriate online channels (
Twitter
,
YouTube
,
MySpace
, Blogger/Wordpress, etc.), but essentially, we're going to get together every few months and put on live comedy, with postings online as well.
HERE'S OUR FACEBOOK PAGE - SQUEEEE!!
Our first show is coming up at the end of March, and it's titled
More Iguana : Now With More Iguana
, a musical sketch show with a recurring iguana tone. We're heavily in the writing/rewriting/rehearsals stage at the moment, so expect photos and videos and previews coming soon.
March 27th, 28th, 29th in the Studio Theatre at the Metro Arts.
Tickets are now on sale from
www.completefirstseason.com
- adults $15, concessions $10, iguanas $9*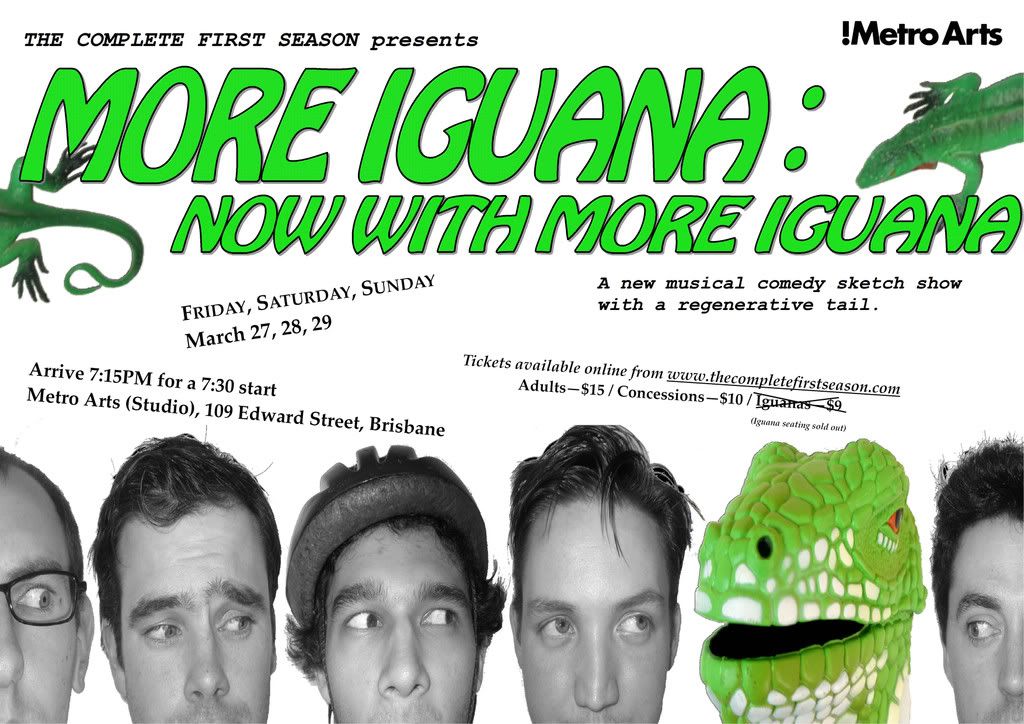 * iguana seats have sold out, our apologies.